Excited to be offering a mix of old favorites and new topics this month. All classes are via Zoom, so you can join from anywhere!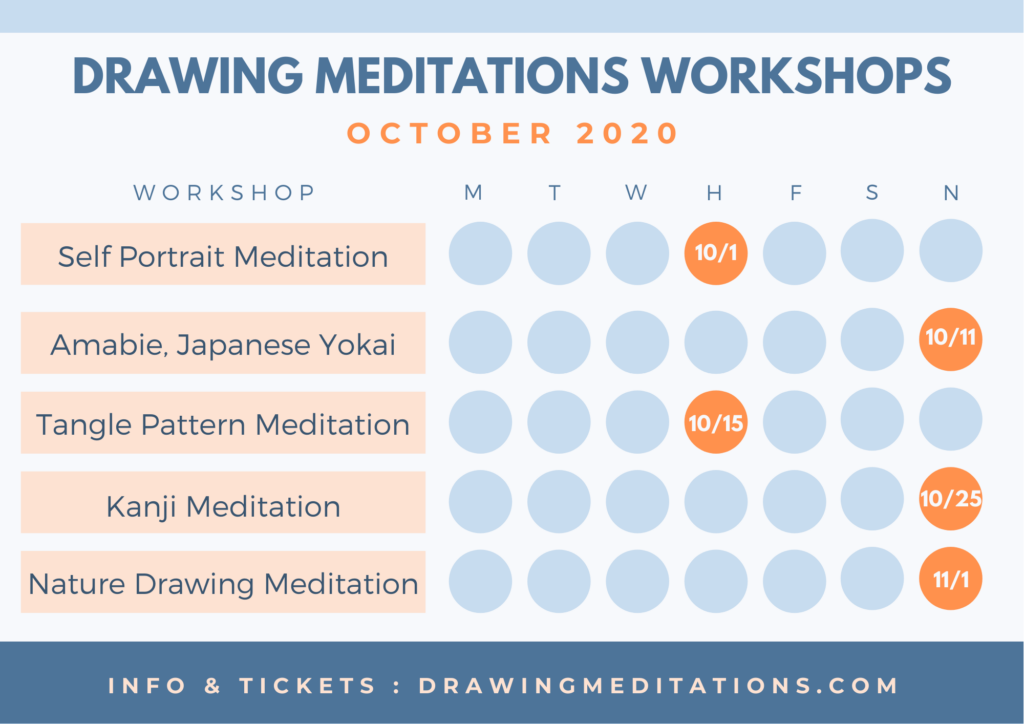 NEW Self-Portrait Meditation is a 90 minute class that begins with a lesson in how to draw yourself – in different styles – and the settles into a contemplative meditation of your inner and outer self.
Amabie is a fun class that incorporates art and theatre to tell the story of a Japanese monster who promised protection from illness. Amabie has become popular again in 2020.
Tangle Pattern Meditation is our keystone class. Everyone loves to invent their own repeating patterns, then put them on the page while we contemplate personal attributes. This is a session you can take over and over and always find something new.
Kanji Meditation doesn't require Japanese ability. We'll learn a bit about Japanese writing and then slowly and mindfully trace kanji characters to relax our minds and bring calm.