You're not an artist.
And you don't meditate.
So why should you try Drawing Meditations?
It's relaxing. People who are relaxed sleep better.
It's confidence building. Confident people succeed in their careers.
And it's fun, too. When you're having fun, life is more joyful. And we all need more joy and happiness.
In addition to teaching art & meditation, I lead a yoga class every morning. On the 3rd Sunday of the month, I combine Drawing Meditation and Satoyama Yoga. Today we created fanciful drawings based on our movement in Sun Salutations and Warrior Flow. Elephant...
read more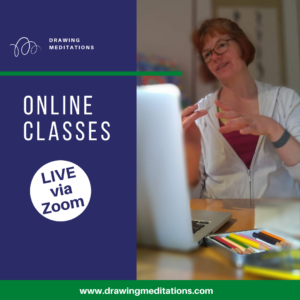 Sign up for a taste of skill and relaxation. Each 90 minute class includes an art technique lesson followed by a meditative drawing session and time for reflection.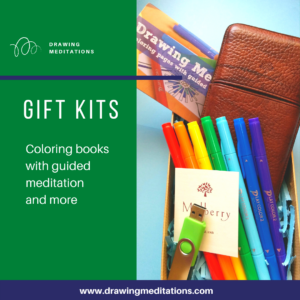 Pop relaxation in your bag with our drawing meditation kits. Our original coloring book with audio meditations makes a great gift for yourself or a friend.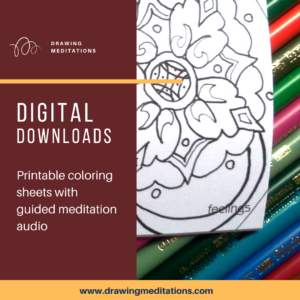 Download our coloring pages and follow along with the MP3 guided audio meditations for a refreshing break without waiting.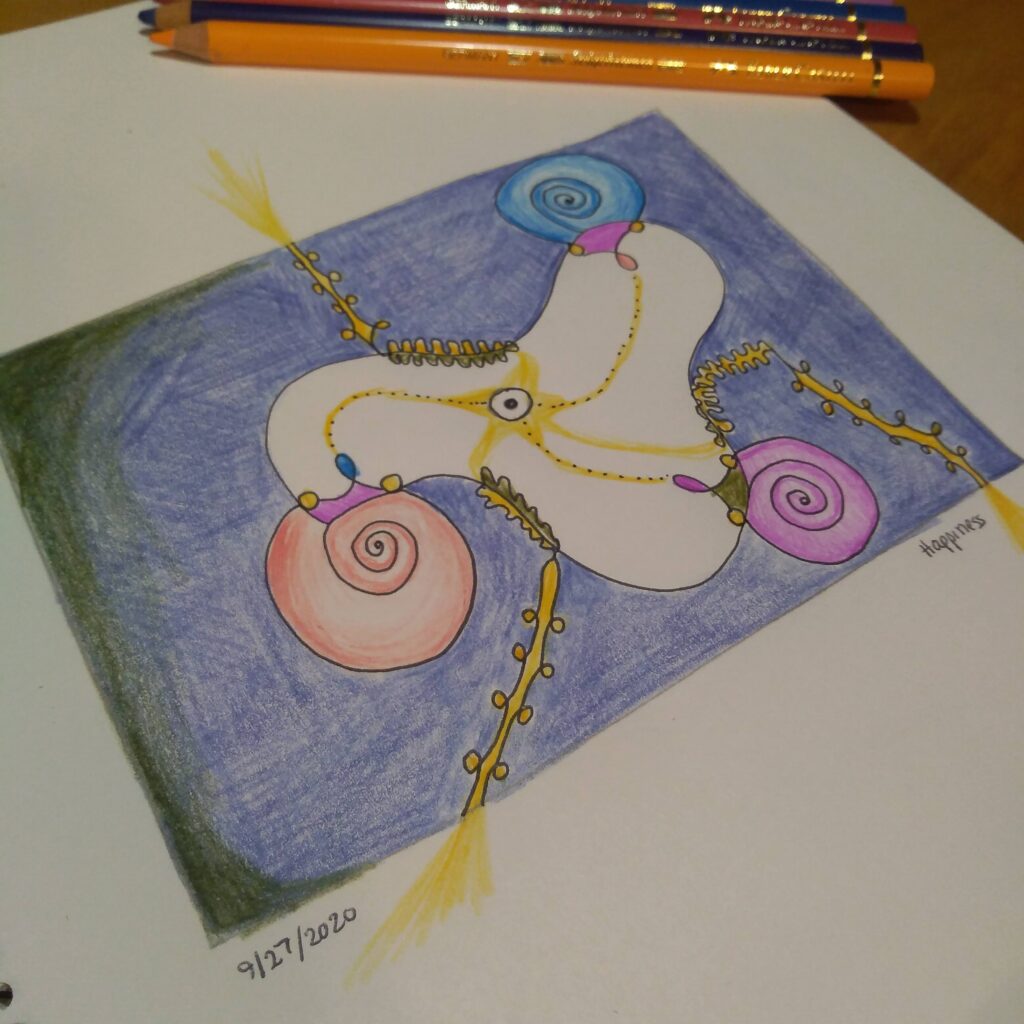 Art for Meditation
You don't have to be an artist to benefit from making art. It's a chance to play with color, scribble your frustrations away, delicately explore your inner thoughts. 
ONE LITTLE WORD, Nov 2020
It was a really fun and relaxing process. I bought pencils and a white pen and have been enjoying them since.
The workshop was well paced, you could even go for 2 hours. I enjoyed the intros, the share back and the drawing itself. Kristen set it all up very clearly and positively and she never needs to apologise for her clouds. Or anything.
I've made a few more drawings since and thoroughly enjoyed them. I also enjoyed the write and the digging into journals for word of the year. "