"Greetings appropriate to time of day," says a friend of mine when he connects on Zoom calls. I felt that myself in today's class, which was a private Tangle Art session with a community group in Canada. For them, it was Tuesday evening; for me, Wednesday morning. Fortunately, Drawing Meditations work well no matter what time of day you're doing it.
As always, I was impressed by the creativity and expression the artists gave to their meditation, Tangles of Self. They explored how to represent different aspects of themselves as patterns.
As we shared at the end of class, there were some lovely revelations. "I drew this thinking about motherhood and the relationship between me and my children, When I looked at it again, I realised the shapes and colors look like rainbows. Sometimes you don't see the beauty until you get a broader picture," explained one artist. Another told a story about Turkish eye symbols and her own 3rd eye intuition.
There were interesting coincidences from artist to artist as well – several people drew smiles, motherhood was almost exclusively curved shares, and three of us (myself included) used boxes and lines to indicate our skills of organization.
Every session is different and I am always inspired by the people who attend.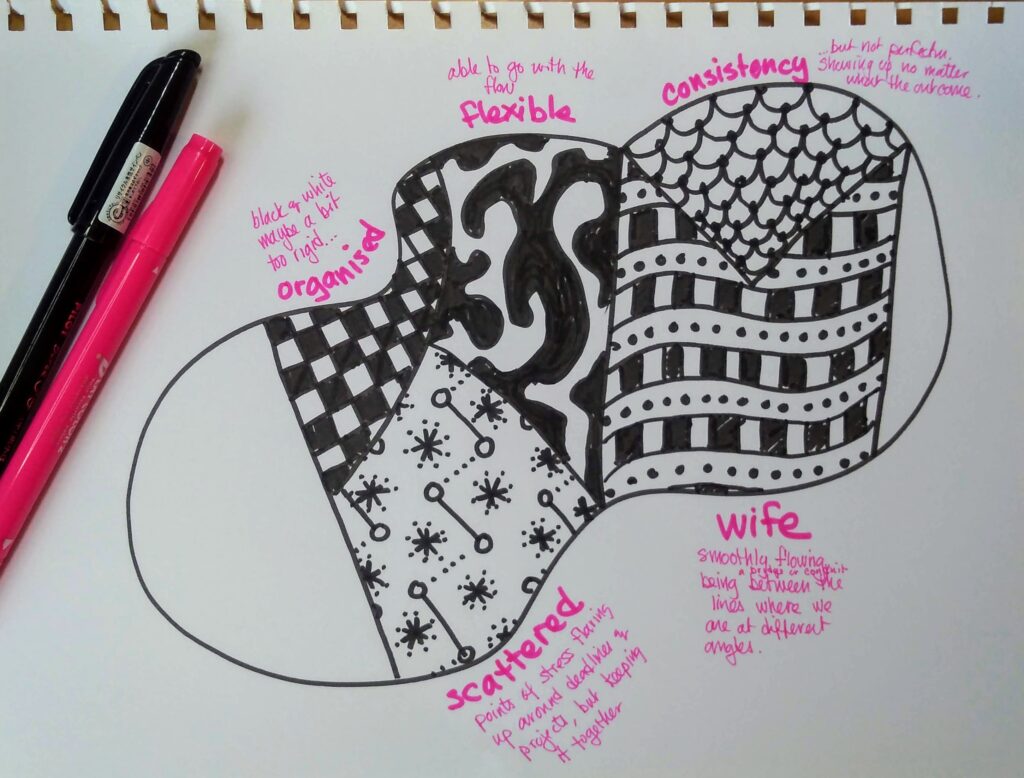 If you are interested in a private session for your group, or for yourself, please be in touch. I'm happy to offer anything in the Drawing Meditations catalog or to create a custom class just for you.