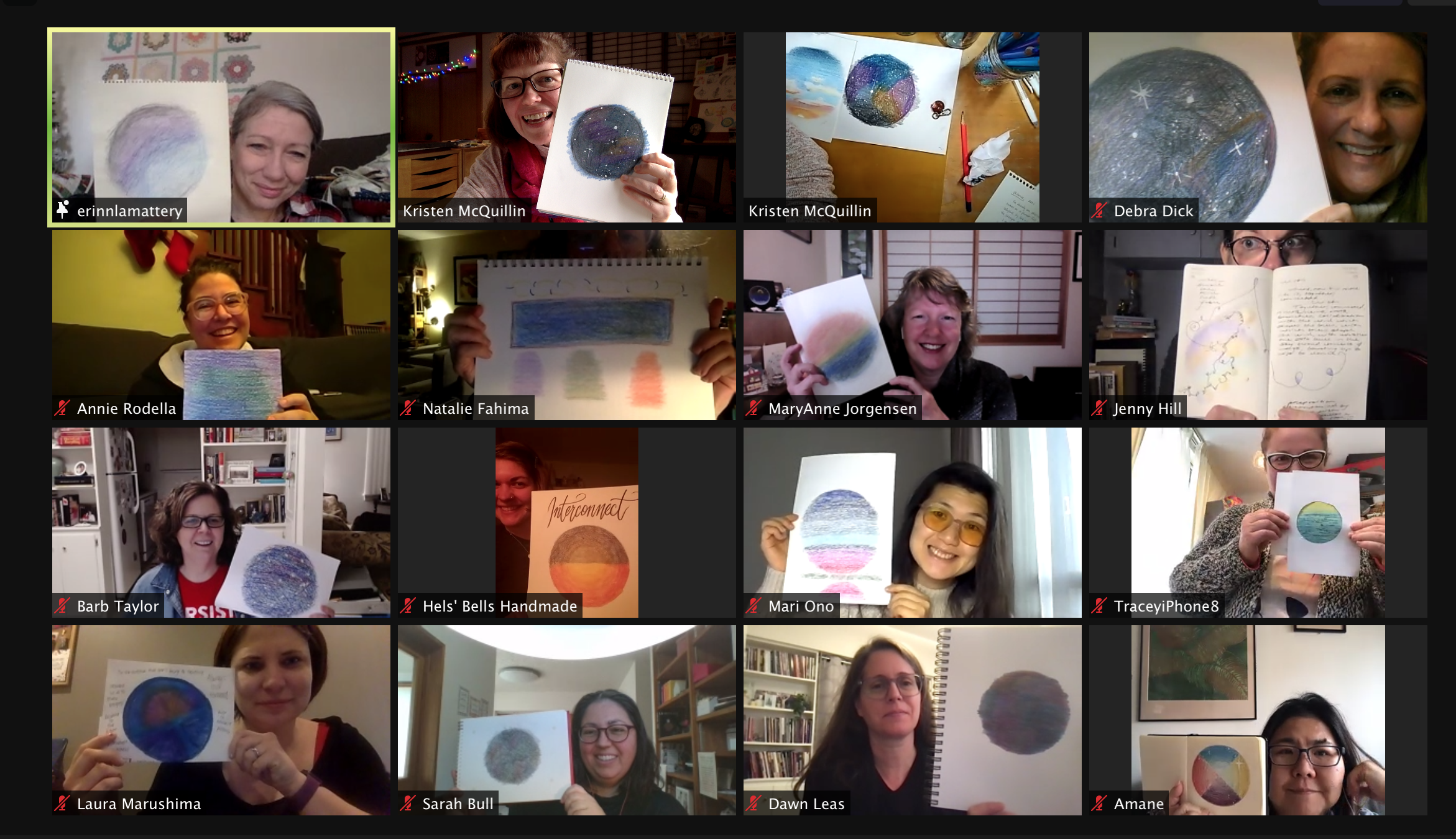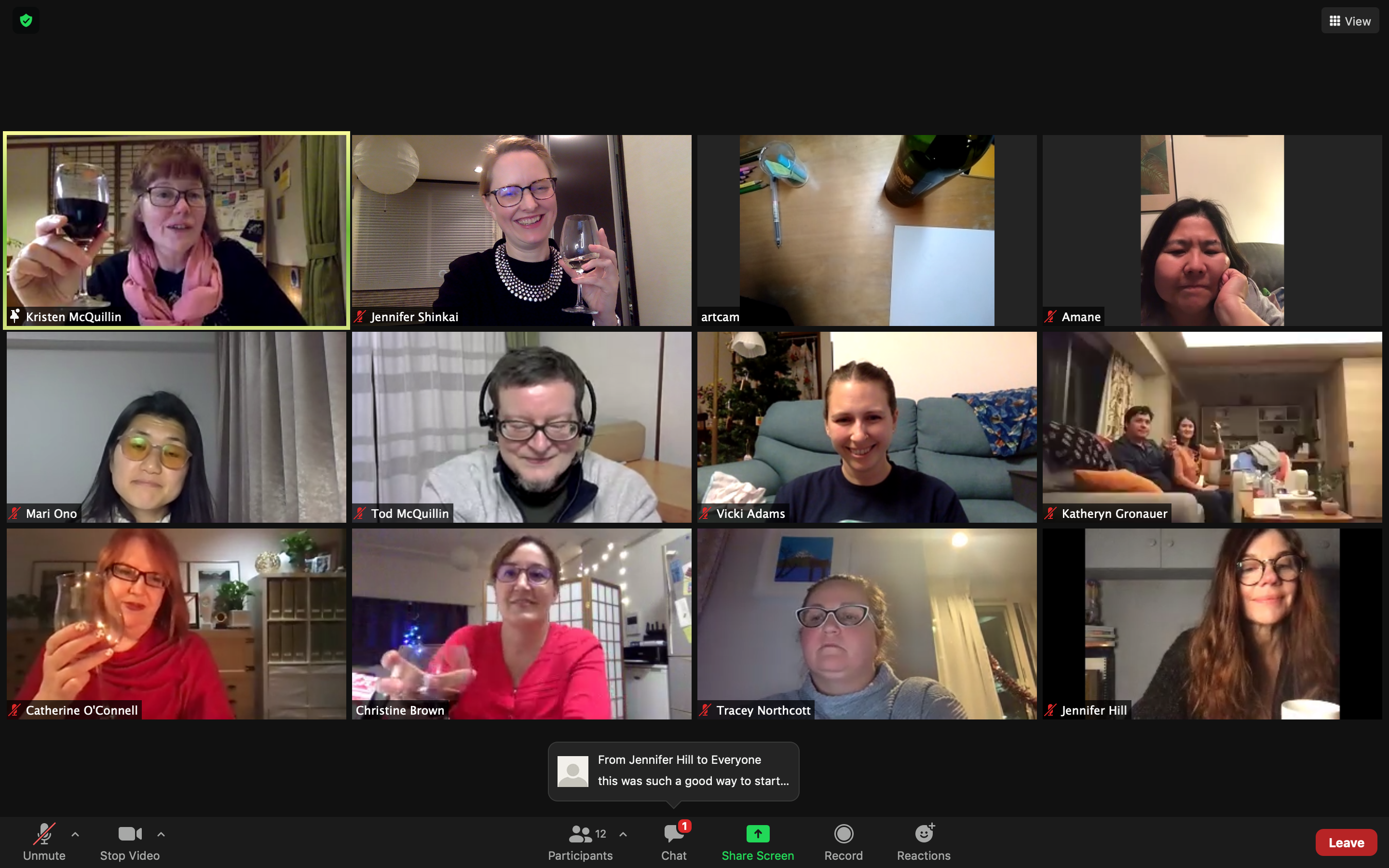 Most of us are well and truly exhausted by the number of online interactions we've had in the past 11 months and counting  – work meetings, online happy hours, first dates, classes, birthday parties, and beyond. As much as I love seeing my family and buddies online, I am not looking forward to another weekly Zoom with friends. I am sure you are feeling the same about some of the calls and chats on your schedule.
Despite that, I find that Drawing Meditations are still getting great reviews and good attendance. And I started to think about why. We're just another Zoom call; just another online class, right?
Our online workshops are interactive, but more importantly they are active. Your body applies them as you put pen to paper. You create an artwork of personal merit.
You will learn and grow. Your mind gets to learn some new art techniques or creative ideas.  You apply these new ideas and then reflect on your experiences in class to do "inner work" for personal growth.
Drawing Meditations build community and connection. When you draw during a session, you are in your own mental and physical space, connectedd by music and a promise of rejoining the group to share thoughts and insights. When you come back for another class and see famliar faces, your connection and understanding of each other increases.
Find a Workshop
Does this sound like a good way to pass 90 minutes? We offer several online classes a month and also cater to private groups and corporate events. Click through to the Shop to see what's available now.