I'm a believer in reflection and holding space for myself. One of the ways I have done that for the last decade is to seek a single word to guide my year.
In 2009, fed up with my spending and with the consumer world we live in, I decided my theme for the year would be "no shopping,' an aspirational theme and a direct goal. I did pretty well at keeping my shopping to a minimum but when the next year came, I opted to find something a little more abstract. From 2010 onwards, I have selected a single word as my guiding theme.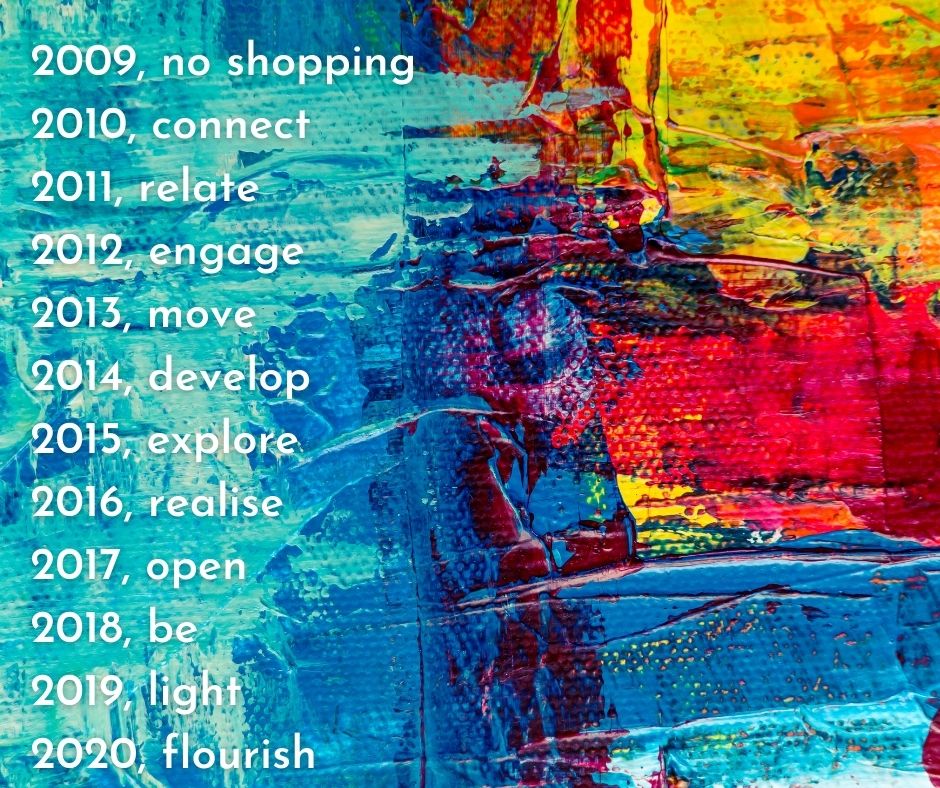 For 2020, I selected "flourish" rather out of the blue. And despite the flourishing of SARS-COV-2, I have flourished. I brought Drawing Meditations out of retirement and came back to the easel. I've produced more art this year than in the last two. I celebrated my 31st wedding anniversary and am still happy about that choice so long ago; together we have flourished. I've made some new friends, deepened friendships, become a bit more active in politics and social justice. It's so satisfying that I can flourish even in difficult times.
I'm not always so on top of it. Sometimes I forget my word. Sometimes it seems like the year is following a theme from two years back. Despite that, when I feel myself drifting aimlessly through life or getting stressed, the theme's there for me to come back to. A touchstone to guide me. I try to keep it in front of me somewhere – it's been written on my sketchbook covers, calligraphed and framed on my desk, a screensaver.
The themes, I have discovered, start to build on themselves and work in concert. When I was traveling extensively, not only did I Explore, but I also Connected with people and Developed friendships. When my mother was dying, I came back to Be more times than I can tell you and Realise kept coming up over and over as Mom told stories and I learned more about my family history.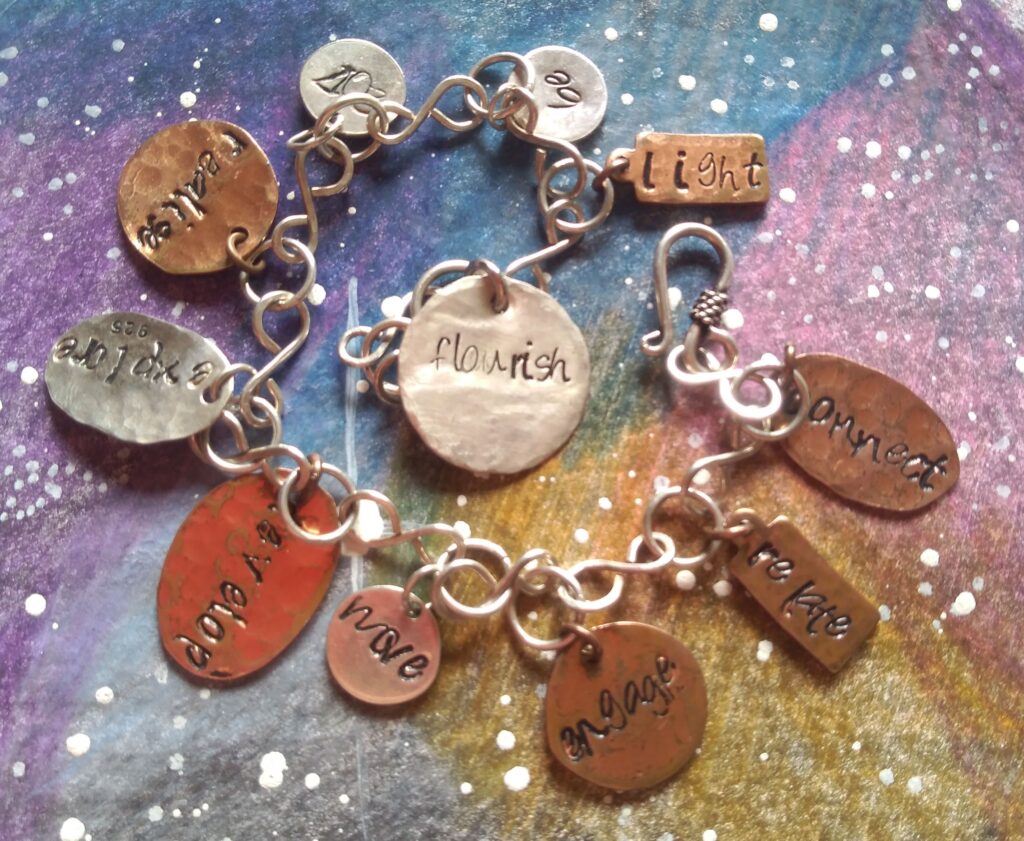 in 2019, I celebrated a decade of guiding words by commissioning a charm bracelet from Erinn LaMattery at Off on a Whim based in Wakayama, Japan. And this year, we are teaming up to offer a special deal that bundles a word-finding workshop in the Drawing Meditations style with a one-word tag. If you're seeking your word for 2021, or if you have an idea of what it's going to be and want to explore it in more depth, consider joining us for this workshop on Zoom.