Whether you're looking for an offline moment of relaxation for yourself or for a friend, the Drawing Meditations kits fill the bill.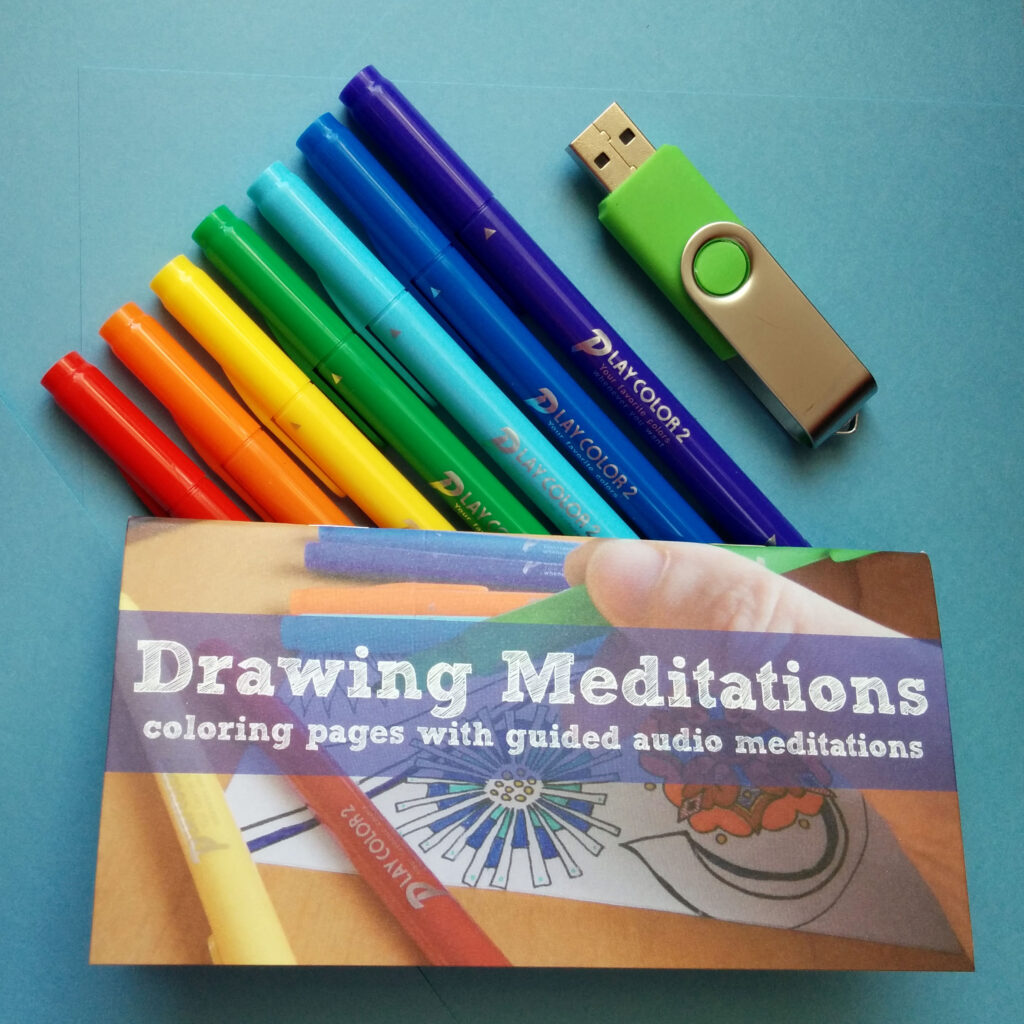 The basic set includes a 12-page pocket-sized coloring book with 12 audio meditations on a USB thumb drive.
There are 12 meditation themes:
rhythm
growth
direction
journey
scent
imperfection
patchwork
feelings
prompt action
minimalism
wheel
wind

The USB stick contains the MP3 guided meditations, printable copies of all the coloring pages, and bonus material.
basic set: 1500 yen
plus rainbow pens & carrying pouch: 2400 yen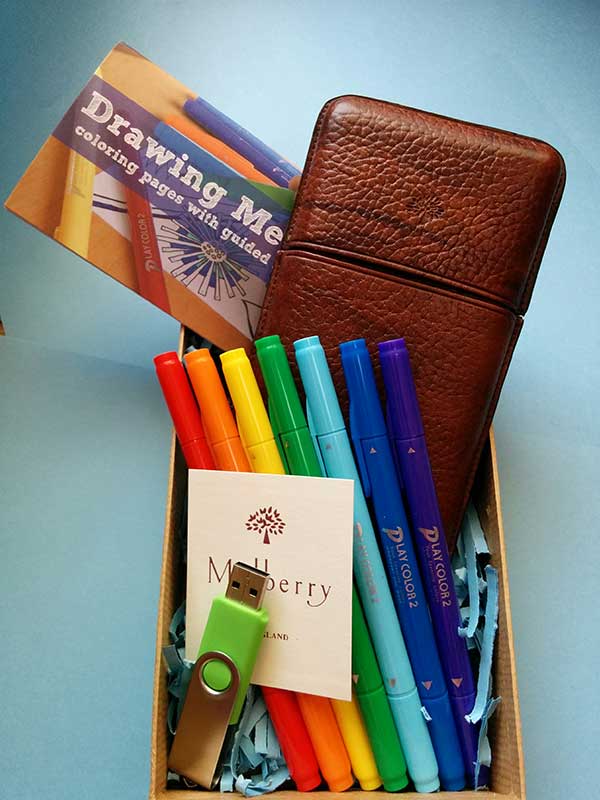 The deluxe gift set is packed in a genuine leather case from Mulberry. This set is beautifully boxed and ready to present to a friend or family member who has everything. The case, originally designed for cigars, retailed for over $200.
deluxe gift set: normal price, 10,000 yen – ON SALE NOW
Free shipping in Japan! International shipping only $5. Please feel free to contact us for additional details or with any questions.